Denmark is situated between 54 and 58 degrees north latitude and 8 and 15 degrees east longitude. In addition to Denmark itself, the Kingdom of Denmark including the Faroe Islands and Greenland.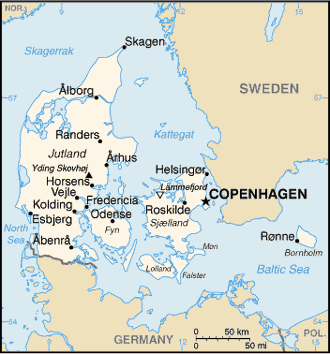 Denmark consists of the Jutland peninsula and some 406 islands, of which approx. 78 are inhabited (2003). Of these, the largest and fastest population density Zealand, where the capital is situated, Funen and the island forming northern Jutland.

Denmark is home to some 5.4 million people, equivalent to approx. 1.4% of the total EU population.
More information about Denmark
Visa to DenmarkVisa to Denmark
Covid-19 restrictions entering into Denmark
City of Copenhagen's official website for international citizens